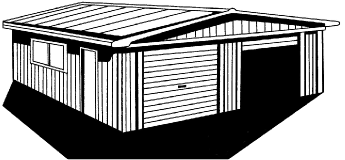 Exclusive range of profile cut metal and PVC flashings for homes, garages, sheds, commercial and industrial buildings.
Control measures for vermin, birds, embers, flames, corrosion, rain and dust, and meet BAL requirements.
All Colorbond colours, zincalume and PVC to suit a wide range of profiles.
Nationwide distributors to shed retailers, the building industry and hardware outlets.
Please click a product segment for more information
All CAMPBELL products carry IP protection in the form of Patent and/or Registered Design and/or Trade Mark.