Mouse over to see larger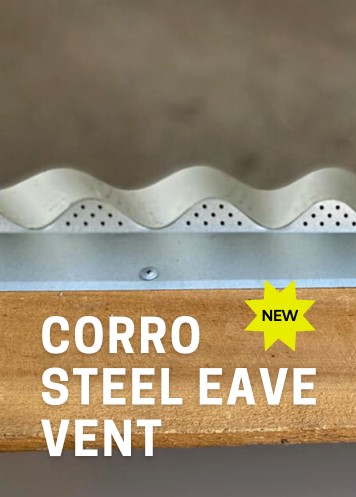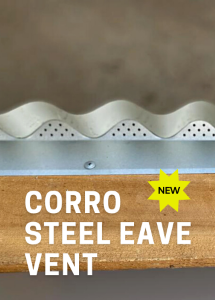 Corro Steel Eave Vent
Made from a perforated .55 steel Zincalume sheet that meets all B.A.L (Bushfire Attack Level) ratings up to F.Z. Eave Vents are a more price-effective alternative to the woven alloy mesh counterpart that only meets B.A.L 29.

This product eliminates eave venting completely, including in cases where wall venting leads to ceiling cavity ventilation. A must where Whirlybirds are in use, while also being an effective vermin and bird barrier.

850mm2 of ventilated area, per metre.
Information about this product can be found in our catalogue. Please click here to download.
All CAMPBELL products carry IP protection in the form of Patent and/or Registered Design and/or Trade Mark.